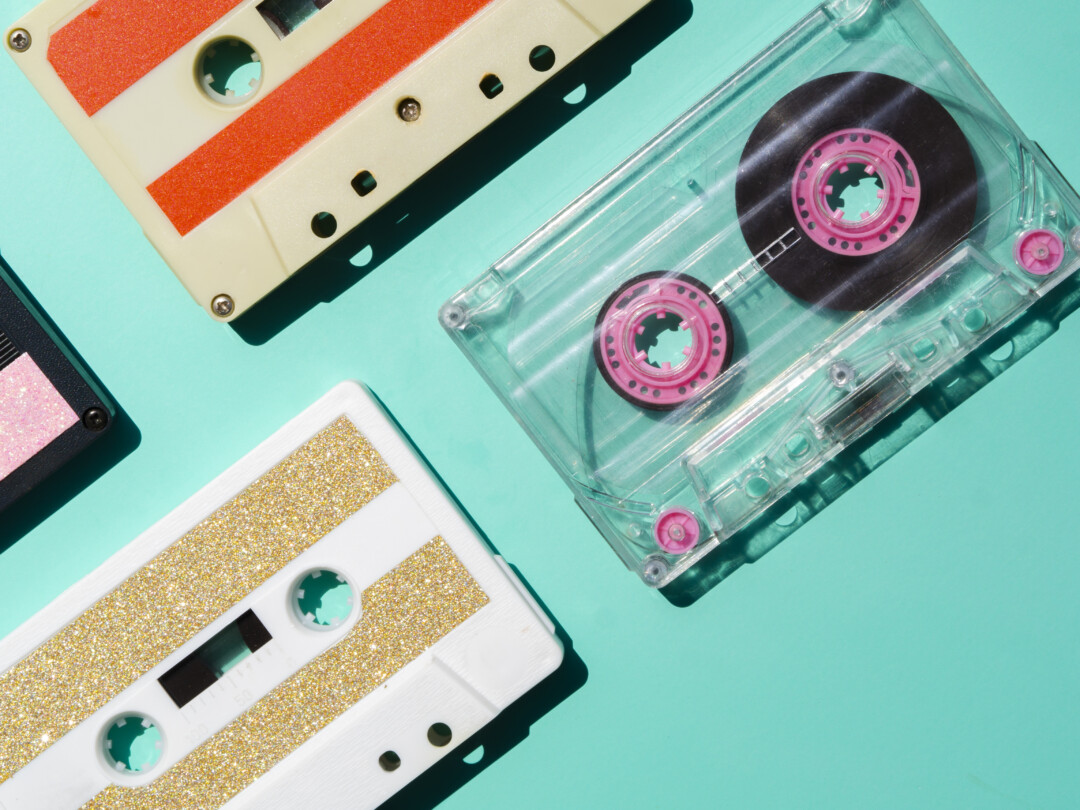 When we hear the term lo-fi, a calming and relaxing type of music usually pops into our minds, which people listen to while studying or sleeping. It is also related to a popular anime gif in which a girl studies while wearing headphones.
To get the reason behind the popularity of lo-fi hip hop, we need to know what lo-fi is.
What is lo-fi music?
Lo-fi is the short form of low fidelity; it is the genre of music that is lower in quality. Low fidelity means the electronic reproduction of sounds that gives us some imperfect and distorted music. The lo-fi artists make some remixes of old songs by adding modern chill hip hop beats to them.
This genre doesn't need to be perfect; it requires mixing some jazz, hip hop, or electronica with the sample music. This imperfect nature is the main reason why the music producers called it trash.
Despite having so many haters, lo-fi hip hop is still trendy, and its popularity has many reasons.
What makes lo-fi hip hop so popular?
When someone can produce professional-quality music, then why is there any need to make this imperfect genre. Even though the lo-fi genre does not follow any rules for its creation, some key characters can help us understand the reasons behind its popularity.
These characteristics can help you to understand its appealing nature.
Sampling is simple
The sampling method is taking a small part of music from an old song owned by another artist and adding new modern beats to it. So lo-fi artists don't need to create the sample music; they change an old sample into one that suits their taste.
It gives different vibes from the sample music and doesn't sound like the original one. You can also DIY your lo-fi playlist by using some software on your PC. The process is straightforward, take a sample of music and add your favorite beats to it, and you can make it according to your taste.
Not limited to one genre
Lo-fi artists do not stick to only one genre; they mix up every sound with sample music. Electronica, hip hop, jazz, or even every day sounds like rain or chirping birds are used in the lo-fi remixes.
These unlimited beats are perfect for listening to routine life like sleeping, studying, relaxing, or existing. This is why we have a wide range of options to select the playlist according to our mood and situation.
It is a wanted distraction that helps us concentrate; we make our background music in life.
Japanese anime culture
Lo-fi music is not related to just one country or region. Artists and listeners usually take it as a global point of view as its samples come from all around the world. Nowadays, it looks like this genre is situated around Japanese artwork and culture.
It is believed that most of the sample music comes from the groundwork of Japanese pianists and jazz artists. We cannot complete this discussion without mentioning the Japanese DJ and producer Nujabes. He was one of the creators of the lo-fi genre, as he is the reason behind the existence of the lo-fi aesthetic.
The lo-fi aesthetic is nostalgic
Lo-fi artists are using nostalgia as the central theme of their music. The majority of this genre is based on old movies and old-school hip hop from the black culture.
Hip hop is the most popular genre these days. Adding calming modern beats to old-school hip hop can get the interests of both elders and youngsters. It is somewhat relatable because there are times when we want to forget about the heavy electronica and crave old simple music.
Tony Blackman was the first hip-hop ambassador to the US State Department. She was a musician, teacher, and artist; when she first heard lo-fi, she said, "I felt like I had found home."
It helps in the situation when someone gets anxious and overwhelmed by a fast and challenging life. Social media and societal stress among young people is the primary cause of depression, and the aesthetic lo-fi can become a massive help to get rid of that anxiety.
Accessibility and simplicity
Lo-fi is easy to access, and we can get long playlists of hours for free on YouTube. Among the most popular channels on YouTube are ChilledCow and Chillhop Records. Both of them have millions of subscribers and views on their music playlists with vast numbers of watch hours.
In early 2020 ChilledCow accidentally got terminated by YouTube due to an alleged violation of its terms of service. The next day YouTube posted an apology on Twitter and said that it was a mistake and reinstated the channel.
The creator of ChilledCow changed his channel's name to Lofi Girl, because he thinks that the name was selected years ago, and it no longer reflected the main idea of the channel. The mascot Lofi Girl has already become an icon of Lofi Hip Hop.
Lo-fi is the genre that works on simplicity; a piece of sample music and some extra beats can help you make a new piece. The lo-fi aesthetic is made by chords and melodies which are predictable and simple to follow.
Conclusion
Lo-fi hip hop refers to a tired girl studying and taking notes while wearing headphones. It is the same as most people do every day, so it is somehow relatable. It can help you to take a break from boring routine life.
The oversaturation of the lo-fi genre pushes a critical outlook for it. Professional musicians are discussing the imperfect nature of this genre. Many of them can't understand why this music is so popular despite being poor and distorted.
Lo-fi music has a massive community of lovers, so they will not let this trend go away. It makes people daydream, relate to their lives, and find a personal and deeper attachment to this music.
Comment down your opinion if lo-fi music is worth the hype or not; if yes, then who is your favorite lo-fi artist.